Traditional Lawn Care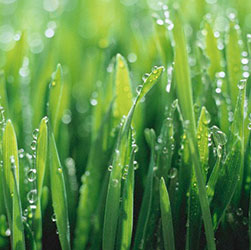 Our company offers traditional lawn care and maintenance services spanning throughout the year. We turned our lawn care program into an industry's standard and are happy to provide our new clients with the same professional and efficient lawn care methods and techniques. Our traditional lawn care program consists of six visits a year and includes a wide range of interventions meant to boost the looks and health of your lawn.
Fertilization
We apply properly timed feedings to promote thick, vibrantly green grass with a vigorous root system. Fertilization is mandatory to help turf become more resilient to weather conditions, weeds, pests and diseases. Our treatments are tailored to suit the grasses' needs and the soil's specific chemical makeup.
Crabgrass Control
This spring crabgrass application aims to create a pre-emergent barrier that keeps crabgrass from invading your lawn.
Weed Control
These ongoing tailored applications to get rid of over forty common lawn weeds including dandelions, plantain, chickweed and clover.
Lawn Insect Control
These are seasonal applications to clear out destructive chinch bugs, sod webworms and other turf damaging insects as needed throughout the year. Many pests can thrive uncontrollably in certain conditions, but our treatments are tailored to keep them at bay throughout the season.
Additional Lawn Care Services
In addition to this lawn care program, we highly recommend a deep soil core aeration intervention to be included in your yearly maintenance project. A core aeration will help control thatch build-up and relieve soil compaction. Aeration disrupts the thatch layer and loosens the soil to improve airflow and water penetration to allow fertilizer and nutrients to reach the root zone where they work best.
There are other supplemental lawn maintenance services we can offer in addition to our general traditional lawn care program. They are designed to further protect your lawn and boost its health and looks:
Perimeter Pest Control Program (5 visits per year)
Landscape Bed Weed Control Program (5 visits per year)
Ant, Flea and Tick Control (4 visits per year)
Specific Lawn Disease Control
Grub Proofing
Over Seeding and Slice Seeding
Our company has been offering such traditional lawn care services for more than eighteen years and we know how important your lawn is to you. This is why we back up all our services by a 100% Satisfaction Guarantee! Give us a call, ask for a free estimate and give us a run for our money completely risk-free!